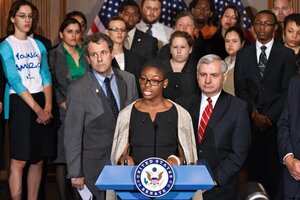 J. Scott Applewhite/AP
2.

How many students take out these loans?

Subsidized Stafford loans make up about one-third of the dollar volume of all federal student loans. And 9.3 million students, about 30 percent of undergraduates, took out these loans in 2010-11, according to the College Board.

This year the rate-change would affect nearly 7.5 million borrowers, the White House estimates.