Javascript is disabled. Quiz scoring requires Javascript.
How well do you know Bernie Sanders? Take our quiz.
US Senator Bernie Sanders (I) of Vermont was a longtime Congressman before joining the Senate. How much do you know about this 2016 presidential hopeful?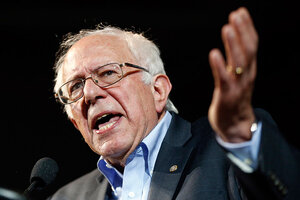 Robert F. Bukaty/AP
1.

Sanders won his first elected position, mayor of Burlington, Vt., by how many votes?