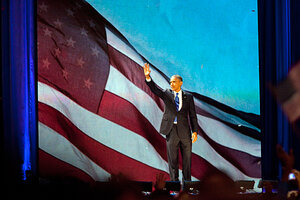 Melanie Stetson Freeman/The Christian Science Monitor
3.

Obama's lack of a primary challenger

There's a reason most incumbent presidents win reelection: They enter with built-in advantages, especially if they do not have a primary challenger. Given the state of the economy and Obama's mediocre job-approval ratings in mid-2011, the president could easily have drawn a Democratic opponent. But he and his family remained personally popular. It's also possible or maybe probable that Obama's status as the first African-American president shielded him from a challenge. A Democratic opponent probably would have alienated core constituencies and still failed to win the nomination.