Javascript is disabled. Quiz scoring requires Javascript.
What is your social class? Take our quiz to find out!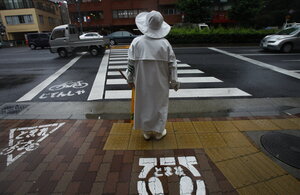 AP/ Detroit Free Press, Ryan Garza
2. When you're driving and you approach a crosswalk with a pedestrian at one edge, how likely are you to stop?
I let pedestrians do the stopping – it's easier for them, and my time is precious.
It depends on how much of a rush I'm in.
I usually stop, unless it's clear that I can scoot in front of them safely.
I always stop – it's the law, and they shouldn't have to wonder what I'll do.