Javascript is disabled. Quiz scoring requires Javascript.
March Madness basketball quiz: memorable players and feats
As the men's NCAA tournament continues, test your knowledge of some of the past greats (and a former bench-warmer) who make the annual playoff such a favorite with fans.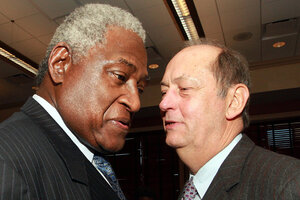 Bill Greenblatt/UPI/Newscom
1.

What former US senator scored 58 points for Princeton in a 1965 tournament game?