Troy Polamalu or Tom Brady: Whose jersey would you buy? The 10 best-selling NFL jerseys.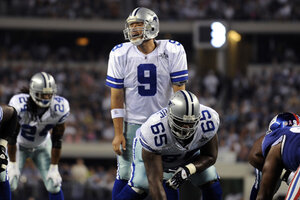 Albert Pena/Cal Sport Media/Newscom
Tony Romo

The Cowboys' signal caller came in at number nine on the NFL's top-selling jersey list. Romo was able to play in only six games during the 2010 season, due to injury.