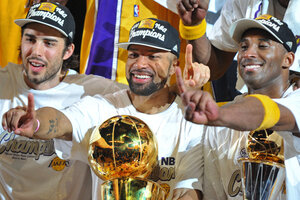 Paul J. Richards/AFP Photo/Getty Images/Newscom
2.

Los Angeles Lakers - 16

The Lakers began their existence in Minnesota, the 'Land of 10,000 Lakes,' hence the name. They won five NBA titles while in Minneapolis and eleven more since moving to Los Angeles in 1960. The Lakers have competed in more NBA championship series, 31, than any other team.