The NFL: 16 ways the game has changed in the Super Bowl era
Forty-seven years after the first Super Bowl was played in Los Angeles before a less-than-capacity crowd, let's look back at some of the ways the NFL has changed: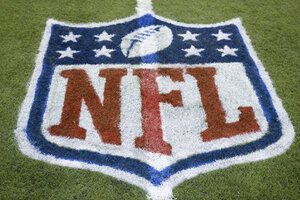 Rick Osentoski/AP
1.

Players have bulked up in a big way

The days of a 250-lb. offensive lineman have long since passed. Three hundred pounds is the new normal. How this has occurred is not altogether clear, at least to the public, but one suspects it's a combination of factors, including weight training and the use of dietary supplements. In Super Bowl I, the average weight of the offensive linemen for the Green Bay Packers and Kansas City Chiefs was 255.7 pounds. By last year's Super Bowl, between the Patriots and Giants, the average had reached 313.6 pounds – a 57.9-lb. increase.