The Los Angeles Clippers: 10 things you might not know
The arrival of Doc Rivers as the team's new coach has folks in Los Angeles buzzing about the NBA's Clippers, this after years in the long shadow of the Lakers. Here's some background about one of the league's most frustrated franchises.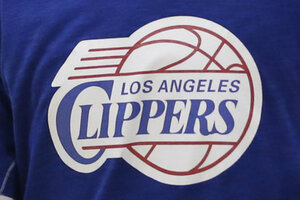 JAE C. HONG/AP
1.

Buffalo beginning

The Clippers began their existence as the Buffalo Braves in 1970. With the team's attendance on the decline, team owner John Y. Brown, who made his fortune with Kentucky Fried Chicken, was looking to relocate the team. In an unusual deal, he ended up swapping franchises with Irv Levin, a California businessman who owned the Celtics. Brown took over the Celtics and Levin moved the Braves in 1978 to San Diego, where they were renamed the Clippers because of the great sailing ships that were often seen in San Diego Bay.