30 sports questions to ring in 2014
As a new year begins, sports questions always outnumber answers. Here is a random group of questions on the Monitor's radar.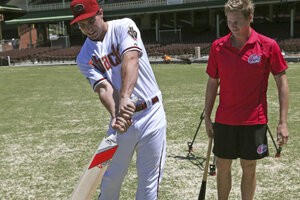 RICK RYCROFT/AP
1.

Baseball surprise

Who would have ever guessed Major League Baseball would one day open its season on the historic Sydney Cricket Ground in Australia, as it will in 2014? The Dodgers and Diamondbacks will do the honors with back-to-back games on March 22 and 23.