Javascript is disabled. Quiz scoring requires Javascript.
How much do you know about the Seattle Seahawks?
The NFL's only Pacific Northwest franchise has some of the league's loudest and most loyal fans. Some may be able to "ace" this 20-question quiz, but it should challenge others.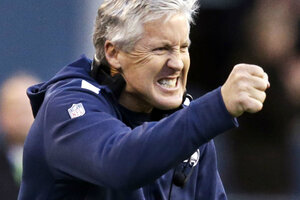 ELAINE THOMPSON/AP/FILE
1.

Seahawks head coach Pete Carroll's longest previous NFL head coaching experience came with what team?