Javascript is disabled. Quiz scoring requires Javascript.
Think you know your New York football history? Then try this quiz.
At both the pro and college level, New York City has a rich football history. Try tackling 30 questions to find out how much you know about it.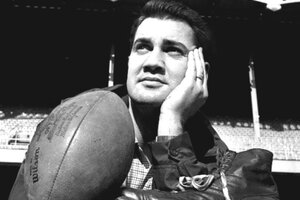 HARRY HARRIS/AP/FILE
1.

Before Pat Summerall became a Hall of Fame broadcaster for CBS, he made a name for himself with the New York Giants in what football capacity?