Javascript is disabled. Quiz scoring requires Javascript.
How much do you know about basketball's slam dunks? Take the quiz.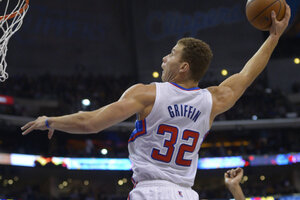 MARK J. TERRILL/AP
2.

At the 2011 NBA All-Star Game Weekend, what did Blake Griffin of the Los Angeles Clippers do to resoundingly win the dunking contest?

He dunked the ball blindfolded.

He leaped over a car en route to the basket.

He dunked two basketballs at once.

He made a dunk with a ballboy on his back.