Supercentenarians around the world
For the first time, an international research team has tracked down the oldest people in the world – a group they call "supercentenarians." These are people who celebrated 110 birthdays or more.
The study, by the Max Planck Institute for Demographic Research in Rostock, Germany, was prompted by the rising numbers of centenarians worldwide. Researchers in 15 nations have found more than 600 supercentenarians – and 19 lived beyond the age of 115. As with centenarians, women by far outnumbered men.
Here are the top five countries with the most supercentenarians.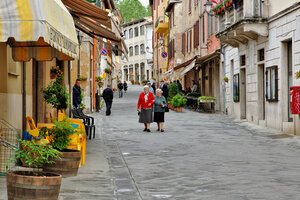 5.

Italy

Although Italian supercentenarians have become a significant phenomenon only in recent years, the number of centenarians in the country has doubled every six to 10 years. The oldest Italian to live was Antonio Todde from Sardinia, who died at age 112 in 2002. Between 1998 and 2000, the rate of supercentenarians was only 0.05 per million. (Max Planck Institute for Demographic Research)