Top 10 banned fashions
Most of the time we use the phrase "fashion police," we don't mean it literally. But in many places around the world, your sartorial choices can get you fined, imprisoned, or worse. Here is our list of the top 10 banned fashions.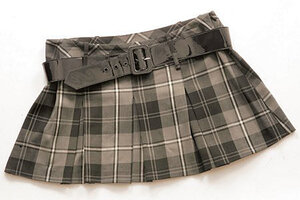 10.

Miniskirts

In Castellammare di Stabia, Italy, the city council is set to institute a ban on miniskirts and other outfits deemed too provocative, along with football games and "blasphemy out loud." Violations would be punished with a fine of up to $700.

The southern seaside town is not the first place to specifically ban the short skirts. In Chile's Coquimbo region, the governor banned public employees from wearing miniskirts, but backed down almost immediately following angry protests.