Who are Forbes' 10 most powerful women?
Every year, Forbes releases a list of the world's most powerful woman, influential in everything from politics to technology to culture. The list includes obvious choices, such as US Secretary of State Hillary Clinton, but also includes unexpected choices, such as Lady Gaga (No. 11 this year). Here are the 10 most powerful women:
(See full list here)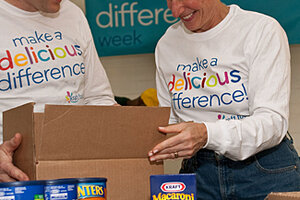 Kraft Foods/PRNewsFoto
10.

Irene Rosenfeld, CEO of Kraft Foods

Ms. Rosenfeld is the head of the world's second-largest food maker, famous for its blue boxes of macaroni and cheese (Kraft Mac 'n' Cheese) and Oreos. The company brought in close to $50 billion in revenue in 2010, spurred by some of Rosenfeld's risky business moves that turned out to be good ones, such as acquiring Cadbury in 2010. Warren Buffet called the move "dumb," according to Forbes, but Rosenfeld boosted revenues by 25 percent that quarter.