Five legacies of World War I
Here are some of the things that changed as a result of the First World War.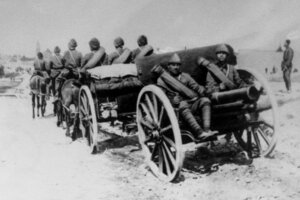 AP
1.

Scope

It was called the "Great War" for a reason. The conflict was fought on three continents – Europe, mainly, but also Asia and Africa. It almost spread to a fourth continent, North America. One reason the United States finally joined the war – in 1917 – was because the British had intercepted a coded telegram sent by Germany to Mexico. The Germans promised Mexico land in America if they sided with Berlin against the US. The war involved more soldiers (65 million), more countries (about 36), and more deaths (8.5 million) than virtually any previous conflict.