Four who live south of the border
Americans give a snapshot of what it's like to live in Colombia, Panama, Costa Rica, and Ecuador.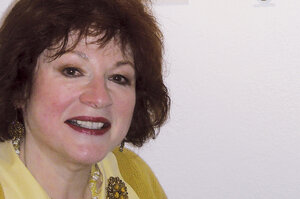 Courtesy of Alice Goers
1.

Alice Goers

Moved from Cleveland to Cuenca, Ecuador.

• Monthly rent: $350. Cost of Internet, cable TV, water, electricity, heat, and phone service per month: $215. All-day housecleaning: $30.

• Biggest drawback: the language barrier. "I need to speak Spanish and, at the age of 67, I am finding it difficult to learn and retain."

• Pluses: nice architecture; easy to make friends; many free activities; lots of gallery openings, plays, and parties to attend.

• My friends "cannot believe how full and rich my life has become."