Japan: One year after Fukushima nuclear disaster, 4 repercussions
At 2:46 p.m. on March 11, 2011, a 9.0 magnitude earthquake struck underwater some 80 miles from the coast of Sendai, Japan. One of the largest recorded earthquakes, it's been called the Great East Japan Earthquake or the 2011 Tohoku Earthquake. The ensuing tsunami triggered powerful waves that reached up to 133 feet high and traveled about six miles inland, destroying homes, roads, and other buildings. One year later, progress has been made, but much more remains to be done. Here are where 4 key areas stand one year later.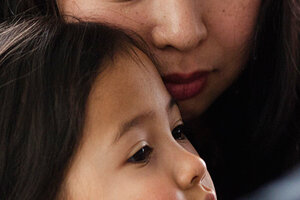 Michael Buholzer/Reuters
1.

The human toll

Confirmed dead: 15,845

Missing: 3,375

Injured: 5,710

On the six-month anniversary of the earthquake, more than 2,200 people traveled to attend a memorial service in Minami-Sanriku's Bayside Arena. "We pray for the lost lives and for the missing to be found as early as possible. We hope that people can return to this town and we can hear cheerful voices again," said Jin Sato, the mayor of Minami-Sanriku, at the service, the Monitor reported. His voice faltered as he spoke about the many friends and colleagues who were lost.