Javascript is disabled. Quiz scoring requires Javascript.
Asia's troubled waters: What's going on in the South China Sea? Take our quiz.
From neighbors jostling over disputed islands to fishing boat clashes, tensions are rising in the South and East China seas. China and Japan are among the claimants in the headlines, but others are also asserting their maritime rights. How well do you know what's happening in Asia's hotly contested waters? Take our quiz to find out.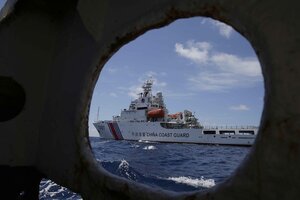 Bullit Marquez/AP/File
1.

China says it has "indisputable sovereignty" over waters and islands in the South China Sea. How many other countries have competing claims in that sea?