Kate Middleton and Prince William: How well do you know them? A quiz.
Everyone's buzzing about the Tuesday announcement of Prince William's engagement to longtime girlfriend Kate Middleton. How closely have you been following the coverage? Take the quiz.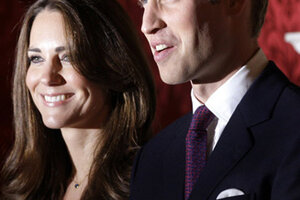 1.

In which branch of the British Armed Forces is William serving?

a) Royal Navy

b) Royal Air Force

c) Royal Army

d) He is no longer serving in the military.