6 international organizations that support jobs and businesses
Microfinance is a big buzzword these days. The World Bank defines it as "the provision of financial services to the entrepreneurial poor." In fact, the Bank says that about 95 percent of these individuals around the world do not have ways to obtain credit, insurance, and other components of microfinance.
Many organizations, both in the United States and abroad, seek to help entrepreneurial individuals and small businesses through microfinance and other means. Here are just six of these organizations that support job creation and new businesses around the world.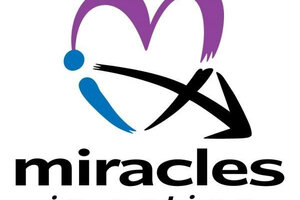 1.

Miracles in Action - Guatemala

Operating in the Central American country of Guatemala, Miracles in Action works to help impoverished individuals help themselves in the areas of education, vocation, and sustainable development. At the turn of the 21st century, flight attendant Penny Rambacher and her mother, Noreen, visited a Guatemalan garbage dump in which families lived and worked; the younger Rambacher, shocked by the quality of life there, vowed to return and bring supplies to those in need. Using her employee discount on flights certainly helped her accomplish this, but she changed the focus of her efforts after realizing that material aid was only a temporary solution to poverty. In 2004, the Miracles in Action foundation was created, and the construction of a school was funded for and organized by the Rambachers a year later. Today, Miracles in Action continues to support schools as launchpads for long-term growth and progress; the 25th school was finished in 2010. The foundation also provides Guatemalans with vocational and teacher training, student scholarships, water filters, and vented stoves.