Palestinian UN bid: key moves to watch for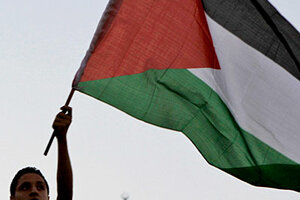 Raad Adayleh/AP
What are the Palestinians seeking?

The Palestine Liberation Organization (PLO), considered the sole legitimate representative of the Palestinian people, has had observer status at the United Nations since 1974. It has been allowed to participate in debates both in the General Assembly (GA) and the Security Council, but does not have voting rights.

Now Palestinians are seeking full membership in the United Nations as a sovereign nation. If they succeed, it will give their quest for statehood crucial international backing, but it will not officially create a Palestinian state.