10 voices for change in Saudi Arabia
From a conservative sheikh to a pioneering female pediatrician, these are just a few of Saudis who are vocally advocating for change in their country.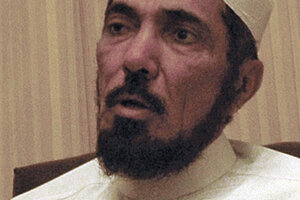 Christa Case Bryant/The Christian Science Monitor
1.

Sheikh Salman al-Ouda

Prominent Salafi cleric, with more than 1 million Twitter followers

"To debate and consult the citizen in decisions and policies ... [and] elections, I think Islam gave us that sort of democracy – all caliphs were elected by their people.... The problem here is with the philosophical democracy without a limit.... For example, it's impossible one day within an Islamic system to have a debate on homosexuality ... since it is religiously forbidden."