Javascript is disabled. Quiz scoring requires Javascript.
How much do you know about Egypt? Take this quiz.
Egypt galvanized the world with its 2011 revolution that upended 30 years of authoritarian rule, but renewed uprisings in 2013 have thrown the country's future into question once more. Straddling Africa and Asia, the country is one of the longest continually inhabited areas in the world and has a rich history and culture to match. But how much do you really know about this country?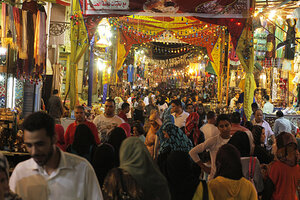 Amr Nabil/AP
1.

What is the approximate population of Egypt?