'Father of the Islamic bomb'
A.Q. Khan brought the nuclear bomb to the Muslim world – while the West looked the other way.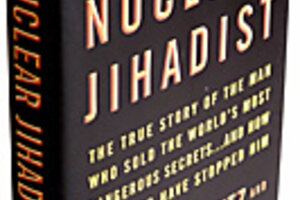 Friends saw what they wanted to see. Manufacturers in Europe and North America mostly saw dollar signs. Foreign intelligence agencies underestimated the Pakistani scientist. And Western heads of state figured they faced bigger threats than a social-climbing metallurgist.
Abdul Qadeer Khan surprised them all. For 30 years, Mr. Khan worked – first quietly, then increasingly brazenly – to establish his nation as a nuclear power and himself as a broker of the world's most dangerous technologies.
By the time he made a televised "confession" in 2004, after diplomatic pressure forced Pakistani president Pervez Musharraf to place Khan under house arrest, he had sold those secrets to Iran, North Korea, and Libya – and possibly others.
Today, poorly secured nuclear materials are the single greatest security threat facing the United States. Presidential hopefuls debate the best course of action in case of a nuclear attack on a major American city. Analysts call this a reasonable possibility. Our "second nuclear age" is Khan's legacy.
No wonder, then, that the globe-trotting tale of the audacious, megalomaniacal "father of the Islamic bomb" has been the subject of a mountain of investigative reporting and a shelf full of books.
---