Seneca Falls: The story of the women who changed the world
A historian looks at the early women's rights movement and the reformers America has forgotten.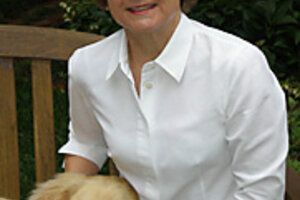 Courtesy of Bruce McMillen/Oxford University Press
"Cautious, careful people always casting about to preserve their reputation and social standing never can bring about reform," observed women's rights activist Susan B. Anthony.
Anthony knew whereof she spoke. She and her peers – the first generation of female activists – had doors slammed in their faces. They were shouted down when they rose to speak. Newspapers mocked them and clergymen called them instruments of the devil.
Even the majority of women took little interest in their efforts. And almost none of them lived long enough to see their cause prevail.
If you're looking for an upbeat, go-girlfriend view of history, Seneca Falls and the Origins of the Women's Rights Movements is not your book. The story that Sally McMillen tells is poignant, more a tale of self-sacrifice and delayed gratification than of triumph. But it's also a story of courage and conviction, about a small group of people who did, finally, change the world.
It was 1848, at a women's rights meeting in Seneca Falls, N.Y., that Elizabeth Cady Stanton rose to declare that "all men and women are created equal." And yet it was not until 1917 that the United States Constitution was amended to extend to women the right to vote.
Stanton and her peers spent their lives struggling toward that goal and the hard work they did altered everything about the American way of life. What is remarkable today, however, is how little we remember about these women.
---