Seismic waves of mistrust
In this debut novel, a Kurdish grocer's feelings about his American neighbors are unsettled by an earthquake.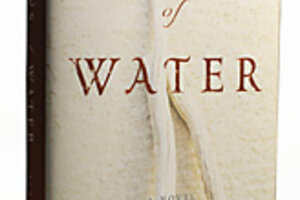 "Why do they hate us?" Americans sometimes wistfully wonder about our poor image in the Islamic world. (Or at least we did before Guantánamo, Abu Ghraib, and extraordinary rendition gave terrorists plenty of ammunition with which to work.) But if you're still wondering, pull up a chair. Kurdish grocer Sinan Başioğlu would be happy to explain.
The protagonist of Gardens of Water, the debut novel by Alan Drew, hates everything about Americans, except Chevrolets. He blames the United States for his father's death at the hands of M-16-wielding Turkish soldiers, and a Western-owned supermarket has just about put his store out of business.
But Sinan is about to be in the excruciating position of having to be grateful to Americans.
The novel opens with the coming-of-age ceremony of Sinan's son, Ismail. Much to his chagrin, his wife informs him that they must invite the American Roberts family who live in the apartment above. (Unknown to either set of parents, their teenage daughter, Irem, has been meeting secretly with 17-year-old Dylan Roberts.)
The description of the party is mouth-watering: "On one table, rice and pine nuts spilled out of stuffed peppers, sat stacked on tea saucers like a pyramid of grape-leaf cigars, Circassian chicken floated in walnut sauce and pools of olive oil...." Fifteen-year-old Irem, who has a Cinderella complex, does the dishes.
---