A roundup of poetry bestsellers
Five short reviews of some of today's most popular books of verse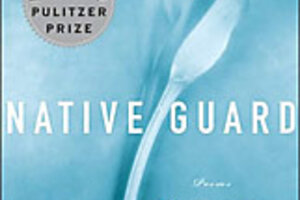 Courtesy of www.barnesandnoble.com
Last April, Book Sense's poetry bestseller list included two titles by Billy Collins. This year the Top 5 can be summed up in six words: Mary Oliver, Mary Oliver, Mary Oliver. Oliver's impressive feat reflects both an enduring popularity and an unparalleled ability to touch readers on a deep, almost primal level. Rounding out the list, which comes from the Poetry Foundation, is Li Young-Lee, whose honors include the American Book Award, and Natasha Trethewey, who won the Pulitzer Prize last year.
Red Bird, by Mary Oliver, Beacon Press, $23
Mary Oliver's newest collection, "Red Bird," leapt to the top of the bestseller list two weeks after its release. The book, which contains 61 poems, continues the trajectory of her previous collection, in which she wrote about her life and values more directly than ever before. This new offering begins and ends with a poem about Red Bird, a striking creature that "came all winter/ firing up the landscape/ as nothing else could" and eventually reveals a specific mission. "I am both of the earth and I am of the inexplicable/ beauty of heaven," it announces on the last page, "this is why I have been sent, to teach this to your heart." Between the Red Bird book ends, Oliver explores various facets of the human landscape: love, war, politics, prayer, and the devastation humans have caused to the earth. Some of the poems are quite touching, such as the linked love poems, while others feel strained, as if Oliver feels compelled to speak out after decades of observing. Her strongest comments, however, are not blanket statements or pronouncements; they are the images and insights she has offered throughout her career.
---