When innocence and guilt intertwine
Past and present overlap in Louise Erdrich's lyrical new novel.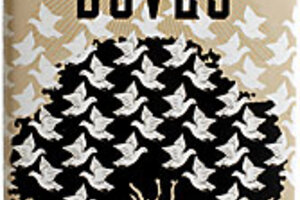 A plague of pigeons must rank among the least likely of airborne disasters. Yet that historic event is the catalyst for the gorgeous opening of National Book Critics Circle Award-winner Louise Erdrich's new novel The Plague of Doves.
In 1896, the fictional town of Pluto, N.D., is inundated with passenger pigeons – one of the last such visitations before the birds became extinct. "Each morning when the people woke it was to the scraping and beating of wings, the murmurous susurration, the awful cooing babble, and the sight, to those who still possessed intact windows, of the curious and gentle faces of those creatures." Led by their priest, the residents wake early one morning to pray away the doves that are destroying their town. While they're walking the fields, an Ojibwe boy meets a girl and they run away together. Eventually they marry and, finally, return home.
Back in Pluto, the boy, Seraph Milk, becomes the lone survivor of a horrific act of violence: When a farm family is found murdered in 1911, local men round up several native Americans and lynch them. Erdrich details how, over the generations, the principals' descendants end up intertwining in unexpected and sometimes painful ways. In addition, there's a murder mystery, several love stories, and a magic violin.
Sixth-grader Evelina Harp hears the story for the first time from her grandfather, Seraph, whom she calls Mooshum. It affects her profoundly. She traces out the genealogies of the town so she can figure out who's descended from the guilty and who from the innocent.
Mooshum, whose storytelling his grandchildren regard as the next-best thing to "The Three Stooges," ranks with Nanapush among Erdrich's most vibrant creations. When he or his younger brother Shamengwa, owner of the magical violin, are around, "Doves" is Erdrich at her best.
---