The frisky art of Cynthia Ozick
In four lively tales, Ozick takes a playful route to serious points.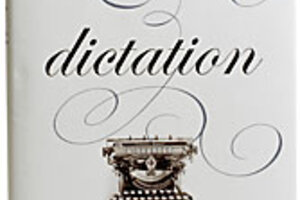 Many an engaging fiction – not to mention most of Tom Stoppard's plays – have sprung from imagining an encounter between famous people of yore. In the wonderfully playful title story of her new book, Dictation, Cynthia Ozick imagines freighted interchanges not just between two great writers, Henry James and Joseph Conrad, but between their secretaries.
James and Conrad did in fact meet once in England, but their conversations are unrecorded. And both writers did indeed dictate their work to secretaries named Theodora Bosanquet and Lilian Hallowes, although there's no evidence that they ever met.
Ozick, who wrote her master's thesis at Ohio State University more than 50 years ago on James's late novels, takes her knowledge and runs with it. The result is a classic Ozick story, a sly and witty exploration of literary style and immortality.
"Dictation" opens with a 1901 visit by Conrad to James. Their conversation, "two labyrinthine minds locking and unlocking," includes "a discussion of style, and whether it remains distinct from the writer's intrinsic personality." Do writers reveal or conceal themselves in their work?
---