Interview with Stephanie Staal, author of "Reading Women"
Feminist texts that had seemed energizing when Stephanie Staal read them as a college student held a completely different message when she approached them as a mother.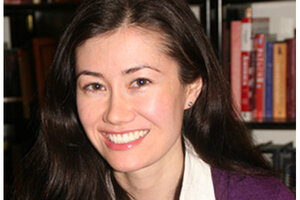 Stephanie Staal grew up in a time and a place where the equality of the sexes was considered a given. The feminist literature she read as a college student simply served to reinforce what she already believed. But, she writes in her memoir Reading Women, more than a decade after finishing school she found herself struggling with the role of mother and wife. So she decided to return to college and read those feminist texts again. The second time around, Staal found that the same books spoke to her differently. I recently had a chance to talk with Staal about the feminist writers that she loves and what she believes they still have to teach us.
Most of us complain that there are so many books and so little time. But you devoted a year of your life to rereading. Why?
Obviously we can't reread everything. But I think that for books that have really had an impact on you, it is very interesting to go back and reread them at a different point in your life. When I read "The Feminine Mystique" [by Betty Friedan] in college, I thought about it in kind of an intellectual way. But then to go back 10, 15 years later, and be at a different point in my life, I realized, I'm reading this completely in a different light, and that says a lot about where I am in my life and who I am and how things have changed. That's a really interesting exploration that you can get through rereading. It's almost like sparking an interior dialogue with yourself.
It seems that the first time you read these feminist texts they spoke to you on a theoretical level – and then later in a more practical way.
---