Stephen King quiz: How well do you know his books?
Stephen King has become a writing legend with books that span many genres: from horror to dystopian science fiction to contemporary novels. Next year, "The Shining," one of King's best-known books, will be getting a sequel in the novel "Doctor Sleep." While you wait to find out what will happen to the Torrance family, try taking our quiz. "The Shining" has become inextricable from American pop culture. But how well do you know some of King's other books?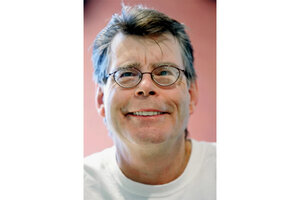 Question 1 of 15
1.

With what does the book 'Carrie' end?

How does the book 'Carrie' end?
With a police report of the night Carrie destroyed the town

With a letter written by a Tennessee woman whose niece is showing signs of telekinetic powers

With a letter from Carrie written before she went to prom

With a letter written by Carrie's aunt discussing her guilt over the incident