Reader recommendation: The Gate to Women's Country
Monitor readers share their favorite pick books.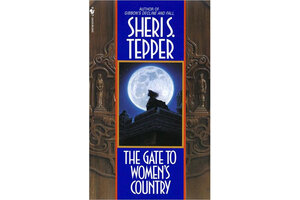 The Gate To Woman's Country by Sheri S. Tepper, truly a great novel, recommended for ALL women, from ages 12 to 99.
---
Follow Stories Like This
Get the Monitor stories you care about delivered to your inbox.