Libel suit against John Grisham is dismissed
(Read article summary)
A court finds that, in writing about a wrongful conviction in "The Innocent Man," author John Grisham did not libel public officials.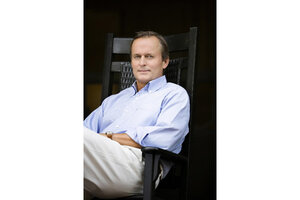 In 2006, John Grisham published "The Innocent Man," a nonfiction account of the 1982 murder of Debra Sue Carter, a cocktail waitress in Ada, Okla,, and the wrongful conviction of two men who – after spending more than a decade in jail – were eventually exonerated of the crime. The next year, the county district attorney and two investigators involved in that wrongful conviction filed a lawsuit against Grisham, charging that his book had defamed them and inflicted emotional distress on them.
But this week a federal appeals court in Denver dismissed the case. "Given that plaintiffs are public officials, they face an especially heavy burden in attempting to demonstrate libel," 10th US Circuit Judge Carlos Lucero wrote.
---