Jennifer Lawler's blog post: publishing in the raw
(Read article summary)
Publishers told author Jennifer Lawler that her daughter's story was too painful to appeal to readers. But the blogosphere is telling her something else.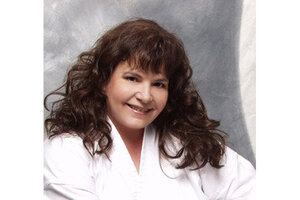 These days, the blogger who gets a book deal is practically an industry cliché. But how about the established author who touches a new audience through blogging – and wanders down a different literary road?
Most people who saw a recent post on author Jennifer Lawler's blog knew nothing about the 30+ books Lawler had written or co-authored, and weren't regular readers of her little-known blog about writing and publishing. They came after a cascade of Facebook and Twitter accolades recommending an unusual, rawly personal post titled "For Jessica," some first suggesting a stop for Kleenex.
In the post about her daughter's life, spurred by a recent study on the relative happiness of parenthood, Lawler grabbed readers early. She wrote:
"Only an academic would undertake a study like this, defining happiness as something along the lines of 'satisfaction with life' and 'feeling rewarded by your work.' If there's an occupation more likely to make you feel incompetent and unrewarded than being a parent, I have never heard of it.
If you weren't an academic, you might define happiness as the experience of being fully alive. To know grace, and despair, and the kind of hardness you have to learn to stand against; to watch your family fail you when you need them the most, and have your ex-husband look around, shrug his shoulders, and hold out his hand to help you up again.
---