Dianne Jacob dishes on everything from food blogs to making it as a writer
(Read article summary)
Dianne Jacob is the food writer all other food writers turn to for help.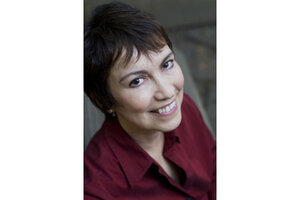 Aspiring writers in most genres have countless comprehensive advice books to help them out. For food writers, there's really just one: Dianne Jacob's "Will Write For Food." Even established writers track Jacob for ongoing advice and for a blog that smartly dissects the burning (no pun intended) issues of the day: What editors are looking for in cookbook proposals, whether food writers should be paid for their recipes, common recipe-writing errors.
In Jacob's new edition of "Will Write for Food", though, it's clear that the menu for successful food writing has dramatically changed.
In the book's first edition in 2005, superstar Anthony Bourdain contributed a glowing cover blurb. In the new edition, blurbs from Bourdain and other prominent authors, chefs, and editors are inside. The cover spot went instead to blogger Ree Drummond, "The Pioneer Woman," who wrote that, "I wish I'd read Dianne's book before I started a tiny little food blog on a whim years ago."
---