"O": Who wrote this book?
(Read article summary)
Early reviews are tepid, but that hasn't kept politicos from puzzling over the identity of the anonymous author of "O."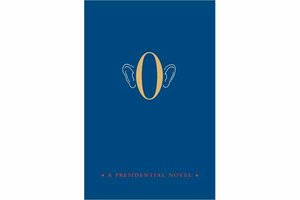 The latest literary mystery swirling through Washington these days doesn't concern the characters of a bestselling thriller. Instead, it concerns an author. Namely, who is he – or she?
"O, A Presidential Novel," a fictional account of the upcoming 2012 presidential campaign starring none other than Barck Obama himself, will hit bookshelves next Tuesday. But publisher Simon & Schuster has kept the author of the book a secret, plunging much of Washington into a literary parlor game of sorts.
7 history books worth checking out in the new year
Speculation as to the author's identity has produced a few hints – Simon & Schuster identifies the author as someone who "has been in the room with
Barack Obama and wishes to remain anonymous."
Based on the sneak peek CNN's Political Unit received, "Whoever wrote the book is well-versed in the tactical minutia of presidential campaigns and the behind-the-scenes maneuvering of the press corps that covers them."
One more hint: It's not who you think it is. Last week, Ben Smith of Politico wrung denials from the usual suspects. Senior adviser David Axelrod, former White House social secretary Desiree Rogers, and former White House communications director, Anita Dunn, have all denied writing the book.
---