Kindle for free? All you need is a smart phone
(Read article summary)
With mobile phone software you can enjoy the pleasures of a Kindle without charge.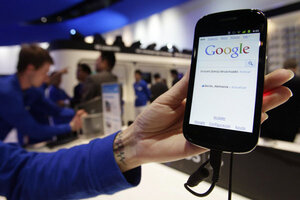 Albert Gea
Maybe you've seen savvy commuters carrying those Kindle devices around on the train or at the airport. Perhaps some annoying person whipped out her luscious new iPad – what, is she made out of money? – and showed you how neat the Kindle software makes books look.

And then there's the bragging about all there is on offer. Brand-new bestsellers for just $9.99! And now they even have real live page-numbers!

Hold onto your wallet: You may not need to spend a dime to be able to enjoy the joys of reading on a Kindle and feeling superior to the fossils who read on paper. If you've got a smartphone – an iPhone, Blackberry, or Android – Kindle can be yours for nothing. (It works on the iPhone touch too.)
Just drop by the Kindle website and download the mobile phone software for free. Then try downloading the no-cost sample chapters of a few books. There's no stop-them-or-they'll-charge-you hidden fees: There's nothing you have to do after you've read the sample chapters, which typically take you well into the beginning of the book. Then you can buy the book if you'd like or do nothing.
---