In appreciation of Diana Wynne Jones
(Read article summary)
Diana Wynne Jones wrote about a young wizard at a magical academy 20 years before J.K. Rowling picked up the same topic.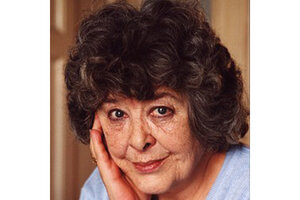 The best fantasy author you might never have heard of has died.
Diana Wynne Jones, author of more than 40 books, was 76. She had battled with cancer before discontinuing chemotherapy last year. Although her books were chiefly aimed at children, she was a favorite of adults as well, with her "wild magic" and "witty, warm, ingenious presence."
Her protagonists, wrote The New York Times, "were generally clever and curious children whose cleverness and curiosity became terrifically useful as they wended their way through convoluted adventures, mostly unaided by the adults in their lives, who routinely disappointed them."
"You shone like a star. The funniest, wisest, writer & the finest friend," her longtime fan and friend Neil Gaiman wrote on Twitter before sharing a longer reminiscence.
Her fans were passionate and numerous, but seemed strangely under the radar, despite honors like a 2007 lifetime World Fantasy Award and a scholarly conference on her work. As the Guardian newspaper once wrote, "ask for her in the children's section of a mainstream bookshop, and, unless you're talking to a proper geek, you'll be lucky to get a glazed look of half-recognition." What a shame, the paper said: Jones had "a unique record of producing books you can't forget," with her "intelligent, imaginative brand of fantasy".
The mass market might know her name from the Hayao Miyazaki movie adaptation of "Howl's Moving Castle," but fans more often fell in love with the Chrestomanci books. The Telegraph newspaper wrote that " 'Charmed Life,' particularly, dealt with a young wizard discovering his powers at a magical academy 20 years before J. K. Rowling, but with bucketloads more style, wit and charm."
---