Behind the furor over "Great Soul," Joseph Lelyveld's biography of Mahatma Gandhi
(Read article summary)
Lelyveld says he principally intended to explore India's resistance to many of Gandhi's central teachings – not suggestions of Gandhi's sexual orientation.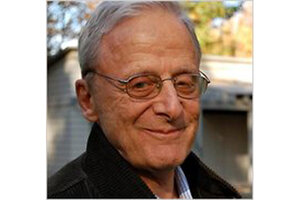 Joseph Lelyveld, a former executive editor of the world's most influential newspaper, is certainly no stranger to controversy. But he didn't expect his new book about Mahatma Gandhi to draw the reaction it did.
"Great Soul," he thought, might raise eyebrows because of the way it explores the conflict between Gandhi's ideals and the country that venerates him. But when it was published in March, much of the world's attention focused on just a few paragraphs in which he discusses Gandhi's possible physical relationship with a male architect.
---