Is there a statute of limitations on "Harry Potter" spoiler alerts?
(Read article summary)
Maybe I'm being unreasonable, but I really don't want my kids to learn all the secrets of the "Harry Potter" books before they read them.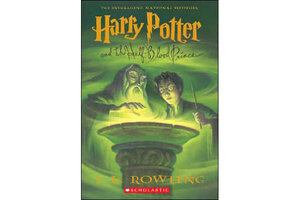 Spoiler alert: If you don't want to know what happens in "Harry Potter" Book No. 6 ("Harry Potter and the Half-Blood Prince"), stop reading now.
OK, thank you. For the rest of you, let's debate this question: Is there a statute of limitations on spoiler alerts?
I ask because my 8-year-old son is only reading "Harry Potter" Book No. 5 ("Harry Potter and the Order of the Phoenix"), published in 2003, but he already knows that Dumbledore gets killed off in Book No. 6, published in 2005. His best friend, who has read the whole series, told him the news. And, since my boy announced the fact in the car when driving home from his friend's house, his 4-year-old brother also knows. (It's not as big a deal when you can't read, but still.)
I don't know if it's reasonable for me to feel so annoyed, to try to deflect the information with a lofty "Well, you won't really know until you read it for yourself." Dumbledore met his doom a full six years ago, after all. How long is it supposed to be a secret?
---