Can you measure the truth of a memoir?
(Read article summary)
Author Ben Yagoda sets up a "how-to" guide for determining a memoir's "truthy aspects."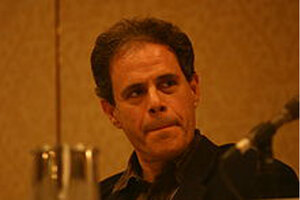 In theory, it shouldn't be that hard to write an engaging memoir. Just remember the events of your utterly fascinating life, convert them into a thoughtful narrative and wait for a spot at the top of the New York Times bestseller list. Bang, boom, done!
Not so fast, hot shot. Memoirs may be a hugely popular genre, but they're a minefield from the moment you put fingers to keyboard. Does the Dalai Lama actually think you're the most honorable person he ever met? Did you really give Eleanor Roosevelt a wedgie? And quite frankly, that alien abduction during a Cubs game at Wrigley Field sounds a little far-fetched.
Still, your whoppers might make it into a published memoir and not be discovered. Your work might have other problems too, from overwhelming I'm-awesome-ness to suspiciously perfect recall of remarks that are older than Helen Mirren.
Now there's a way to judge whether your memoir, or anyone else's, makes the grade. Ben Yagoda, a University of Delaware professor and author of "Memoir: A History," has just come out with a "half-facetious, half-serious" way to measure a memoir's "truthy aspects" – based on criteria such as fact-checking, self-criticism and writing style.
---