Bad review of your book? Voilà! It's gone.
(Read article summary)
BlueInk Review will review your self-published manuscript – for up to $500. But you get to choose whether the review gets published or not.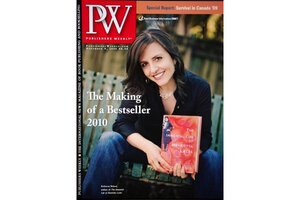 Thinking about writing a book and printing it through one of those self-publishing outfits? Get ready to work: you'll have to take on the task of convincing people to read it or pay someone else to take on that chore.
Sure, you can shell out $149 for a listing and a chance at a professional book review by the trade journal Publishers Weekly. But that's no guarantee of a cover-friendly "couldn't-put-it-down page-turner" blurb.
A self-published memoir is "heartwrenching but sometimes plodding," says one new Publishers Weekly review. A Civil War novel is an "intriguing but not altogether successful." It's even worse for a compilation of allegedly comic essays ("precious few laughs, or even grins") and a religious book ("ill-informed and insipid").
Those are some expensive ouches.
Wouldn't it be nice to pay for a review and get to spike it if the reviewer thinks your book stinks? Now you can. A literary agent and the former book editor of the Rocky Mountain News have co-founded a new book-reviewing website that does just that.
At BlueInk Review, "serious reviews of self-published books" come at a price – $395 or $495 each once you click the "Order your review!" button. That's a lot of money, but it comes with control over whether a review ever sees the light of day. If you don't like the review of your book, it doesn't run.
---