Changing books after publication: a new trend?
(Read article summary)
What do you do when one of your book's characters, based on a real living person, dies in reality just before your book is published?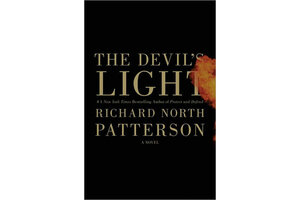 Thriller writer Richard North Patterson chooses topics that are "as hot as tomorrow's headlines," as one blurb-writer said, but there's one case where he might have done better sticking to current news. His latest novel, "The Devil's Light," imagined an Al Qaeda plot aimed at the tenth anniversary of September 11th… and included Osama bin Laden as a live character. Just days before the book's publication, Mr. bin Laden was killed.
Most reviewers said the factual discrepancy didn't hurt the book. Bin Laden wasn't the main character, and, besides, it was a work of fiction. But readers had
to at least get over that mental bump, and it nagged at some. One Amazon reader groused that it was "a dated book before publication," and
that he gave up on it after 50 pages, knowing that bin Laden had spent his final years very differently than Patterson had imagined.
"Plan B, anyone?" asked one reviewer.
---