Is "Twilight" a romantic teen fantasy – or a deeply religious parable?
(Read article summary)
Look deeper at Stephenie Meyer's "Twilight" teen vampire series and you'll see the underpinnings of a decidedly conservative moral universe.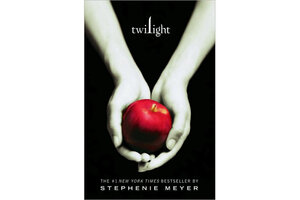 "Twilight," Stephenie Meyer's coming of age story about a 17-year-old high school girl pursuing her desire for romance and eternal commitment with a vampire, is steeped in religious sensibility, although cleverly packaged for a mostly secular audience.
How might a devout young Mormon woman who believes in chastity, eternal love, marriage, family, and the sanctity of her faith convey the excitement of her passion, beliefs, and moral worldview to a non-Mormon audience so that her saga seems exciting and "fresh"? Meyer's success depends on transposing the story into a different genre – fantasy – so that it becomes palpable to a secular and spiritually diverse group of readers.
As Sarah Schwartzman has noted in her essay in the edited collection "The Twilight Mystique," Meyer's membership in the Church of Jesus Christ of Latter-day Saints (LDS) is mentioned by her in nearly every interview. In "Twilight" the importance of love, commitment, and family is exemplified by the Cullen family, "vegetarian" vampires who practice abstinence through their refusal to drink human blood. For Meyer, these vampires are nothing less than the exalted "other," the personification of Mormons who strive to become "the elect."
Bella's passion is for Edward, a Byronic, if chaste hero, who happens to be a vampire. His ability to abstain from his animalistic desire (blood lust and physical intimacy) builds tension as readers yearn for the consummation of this dangerous and illicit passion between two fated lovers, the realization of which may prove fatal. Meyer evokes the transgressive quality of this tale to titillate her young, female audience who are enraptured with the prospect of Gothic romance and forbidden love between an innocent young woman and the alluring, if potentially dangerous, vampire.
---