9/11 books: Which should you pick up?
(Read article summary)
When it comes to 9/11 books, you may need help digging your way through the stack – the piles of new titles, old titles, and re-released anniversary titles – to figure out what works for you.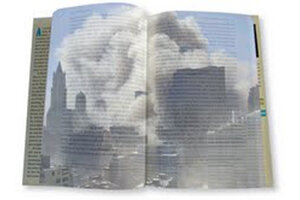 We're all thinking about 9/11 this week – like it or not – and anyone who says he isn't is either in very deep seclusion or probably not telling the truth.
And book publishers obviously hope that, in addition to thinking about the terrorist attacks of 9/11/01, we will also be reading about them.
A huge stack of books has been released to coincide with the 10th anniversary of the attacks. Many are actually re-releases of successful titles published earlier this decade. Several are updates on lives and situations forced into new courses by the events of that day. Only a handful actually contain any new material about the attacks themselves although some have a lot to say about the way that life (or individual lives) have changed since that day.
Wondering which, if any, you should pick up? Try checking out some of the lists popping up all over the Internet this week. For starters, there's The New York Times list, the list compiled by Steve Pond at TheWrap, and the 11-book "best of" list from Flashlight Worthy.
If you're looking for a novel, you might want to see how Monitor book critic Yvonne Zipp rates the 9/11 fiction offerings of the past decade. (There's not yet any standout 9/11 novel in her opinion, but there are several near-misses.)
If you prefer nonfiction, here are eight titles that make up sort of a "9/11 sampler" – some new books; some older ones; some works looking back to the attacks; several looking forward to the future. Some are journalistic, others are more personal.
All intend – in some fashion – to help us try to make sense of what happened that day. They may or may not succeed. But those of us who are readers cannot resist. At difficult moments like these – when all else fails – we read.
So for those looking for that right book, here are eight worthy options:
---