Candice Millard talks about "Destiny of the Republic"
(Read article summary)
Candice Millard calls assassinated US President James Garfield a "very admirable" person whose death was "a real loss to the nation."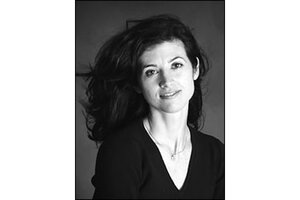 In her first, bestselling book, "River of Doubt: Theodore Roosevelt's Darkest Journey" (2005), author Candice Millard tells the story of the 26th president's harrowing adventure traveling down an uncharted tributary of the Amazon River in one of the most remote parts of the world. In her new book, Destiny of the Republic: A Tale of Madness, Medicine and the Murder of a President, Millard focuses her formidable research and narrative skills on the shooting of president James Garfield and his death, 79 days later, from the misguided medical care he received. Like its predecessor, her new book is a page turner, and Millard has found compelling characters and narrative drama in historical events that have been largely overlooked. I caught up with Millard at a coffee shop in Kansas City to talk about Garfield and "Destiny of the Republic."
Q. Both of your books focus on events in the lives of former US presidents. It seems the reading public can't get enough of Theodore Roosevelt, but James Garfield is all but forgotten. How did you come to write about him and is it just a coincidence that both of your books are about past presidents?
---