Amazon will publish fantasy and sci-fi, Penny Marshall memoir
(Read article summary)
Amazon's new imprint, 47North, will release sci-fi/fantasy and horror books; Marshall's book "My Mother Was Nuts" will come out next fall.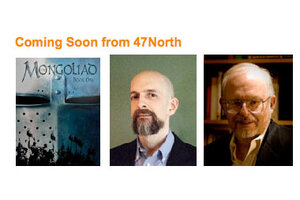 Amazon has added another genre to the titles it will be publishing – science fiction and fantasy.
Amazon announced the launch of 47North, a new imprint dedicated to fantasy, sci-fi and horror, yesterday, and said 47North will publish new titles in addition to bringing back out-of-print titles such as author Arwen Elys Dayton's 2001 novel "Resurrection." 47North is the seventh imprint announced by Amazon Publishing.
47North had 15 titles at the time its launch, according to Publisher's Weekly. The first book released under the new imprint will be "Face of Evil" by William Rabkin and Lee Goldberg, which will be published on Oct. 24 as an e-book only. Rabkin and Goldberg have written – and in some cases, also produced – TV series such as "Diagnosis Murder" and "Baywatch."
"Face of Evil" will be the first book in the Dead Man series, which will have four new parts published in October and a new installment each month afterwards. A print version of the first three books will be released in January.
---