Enough with the conspiracy theories, says one author: Shakespeare really was Shakespeare
(Read article summary)
Despite theories like those in the new movie 'Anonymous' that William Shakespeare was someone else entirely, drama professor Scott McCrea says conspiracy theories surrounding the playwright are all false.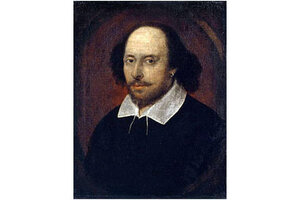 This weekend, thousands of moviegoers will get their first glimpse of the theory that the playwright and poet named William Shakespeare wasn't a balding guy named William Shakespeare. "Anonymous," starring Vanessa Redgrave, suggests a grand conspiracy obscured the true identity of the Bard of Avon. (Well, make that the Bard of Not-Avon.)
The Will-wasn't-Will idea isn't ancient, but it's not entirely new either. Ever since the 19th century, skeptics have been questioning whether an upper-middle class man with a rather ordinary background could have become one of the most influential humans of all time.
Recent books have debunked the doubters, including 2010's "Contested Will," by Shakespearean scholar James Shapiro (you can read my review here) and 2005's "The Case for Shakespeare: The End of the Authorship Question," by Scott McCrea, a drama professor at Purchase College, State University of New York.
---